Began development of drones very early in late 1950s. The first drone China developed was an unmanned target aircraft to replace Soviet one for pilot training.
The first high-speed target drone CK-1 conducted its maiden flight on December 6, 1966. There were a series of improved versions of CK-1 from 1966 to 1988.
In the decade after 1988, developed and commissioned T-6 general-purpose drones, Z-5 series of reconnaissance drones and ASN series drones.
Military drones began to emerge in various types and large number in 2006. There were Xianglong high-altitude high-speed reconnaissance drone similar to US Global Hawk, Tianying-3 unmanned helicopter and Anjian drone very similar to US stealth bomber.
Since then, has made rapid progress in developing drones and turned out Changying long-range military drone, CH-3 drone, Lanhu drone and ASN-229A drone with world advanced technology.
Four Star Drones:
1.
Pterodactyl (Wing Loong)
medium-altitude, long-range reconnaissance-attack multi-purpose drone is newest drone with China's best technology.
It is similar to USAF's MQ-1B Predator. Its maximum takeoff weight is 1100 kg. It weighs 1.1 metric ton, is 9 meters long, has a range of 4,000 km and a ceiling of 5,000 meters and can remain in air for 20 hours and carry KD-10 laser guided missile and LS-6 GPS.
Pterodactyl (Wing Loong) during the 2012 Zhuhai Air Show.
CCTV capture of the day: AVIC UAV
2.
CH-4 (Cai Hong 4 or Rainbow 4)
, medium-altitude long-range drone, a large reconnaissance-attack military drone that can carry the heaviest load among drones of the same class. It is the Chinese version of US Reaper.
It conducts theater reconnaissance to collect information about enemy operations and give over-the-horizon warning, can conduct electronic war and accurate attack at fixed and slow-moving targets on the ground
It is characterized by
a. excellent platform with maximum takeoff weight of 1,330 km, maximum load of 345kg, ceiling of 8,000 meters and maximum cruise duration of 38 hours, all better than US Predator;
b. combination of the functions of reconnaissance and attack. Its radar enables it to have strong all-weather fighting/detecting capabilities while its missiles can attack ground and surface targets from the height of 5,000 meters without diving down; and
c. it is highly intelligent, able to take off and land automatically and thus very reliable. It can lock on its target while flying and then attack with its missile or guided bomb.
In a TV interview,
Li Pingkun, head of the CH-4 project, said the unmanned aerial vehicle (UAV) could hit targets
with a margin of error of less than 1.5 m.
Without giving details,
he revealed the CH-4 "used several methods to guide missiles or smart bombs onto targets".
China Academy of Aerospace Aerodynamics (CAAA) technical staff have previously told
IHS Jane's
that the
CH-4 has four hard points capable of carrying two AR-1 laser-guided missiles and two FT-5 small guided bombs.
The CH-4, developed by the CAAA and manufactured by the China Aerospace Science and Technology Corporation (CASC),
has an 18 m wingspan
. The
1,260kg CH-4A, designed primarily for reconnaissance, has a 30-hour endurance and 3,500 km range
. The
CH-4B
has a shorter
14-hour endurance and 1,600 km range but can carry a much larger
345 kg weapon payload
.
The CH-4 is believed to be the first CASC-manufacturer UAV to enter PLA service.
The rival Yi Long (Wing Loong or Pterodactyl) UCAV produced by AVIC has achieved sales to at least three countries, apparently including Saudi Arabia
.
Algeria reportedly tested the CH-4 earlier in 2014.
CH-4, seen here in Abu Dhabi in 2013, Source: IHS/Patrick Allen
3.
Gongji-1 drone
. It is a reconnaissance-attack drone in service in PLA air force, a new favorite in IT war. It has a single engine and the pneumatic design of large aspect ratio, straight wings and V-shaped tail that enables it to conduct sustained reconnaissance, monitor and attack in a theater with low threat. Its laser indicator and photoelectric reconnaissance and monitor equipment can not only guide the anti-tank missiles it has launched but also provide instruction about targets to guide the weapons on other aircrafts and ground. The drone is combat capable now.
4.
WJ-600
high-altitude, high-speed drone. It is a large drone like a cruise missile in shape installed with various advanced electronic reconnaissance equipment for photoelectric reconnaissance and a synthetic aperture radar. It can also carry two KD-2 air-to-ground missiles to become a killer in the air. A WJ-600 can also serve as a communication relay to enable ground command center to control through it SH-1 stealth drone and Blade series of drones so as to merge various functions of combat operation such as reconnaissance, communication, command and attack for integrated combat operation of reconnaissance, control, attack and assessment.
Source: China Youth Daily "Rapid development of Chinese drones: CH-4 surpasses US Predator in all aspects" (summary by Chan Kai Yee)
--------------------------------------
Zidian UAV
(name of an ancient sword)stealth UAV using plasma discharge technology etc and other interesting drones。。。
会放电的飞行器 南航研制出最新"隐身"无人机_头条_龙虎网
\
Linglong
CRW(Canard Rotor/Wing)UAV
Chinese "X-50A"
Two X-50A prototypes were made,both crashed,leading to the abandonment of the project。
stealthy unmanned aircraft, produced by a chinese university, has ordered by foreign countries
Wing Loong UAV has newer version: report
HONG KONG-- Wing Loong unmanned aerial vehicle (UAV), which is seen as threatening the West's dominance of the global UAV market, now has an upgraded version that uses a jet power system, according to Chinese media.
A story on the website of the Chinese-language Global Times, a government media outlet, said the medium-attitude UAV was produced by Chengdu Aircraft Industries (Group) Corp. and probably uses two small turbojets to generate power.
The report cited Chinese military commentator Li Xiaojian as saying that photos indicate that the UAV is currently in the land-testing stage and how it will be used will only be confirmed after it has been fully equipped.
Li said the jet-powered UAV is probably an upgraded of the Wing Loong series, which currently uses a prop-driven power system.
Wing Loong UAV is said to have been deployed by China's military and exported to other countries.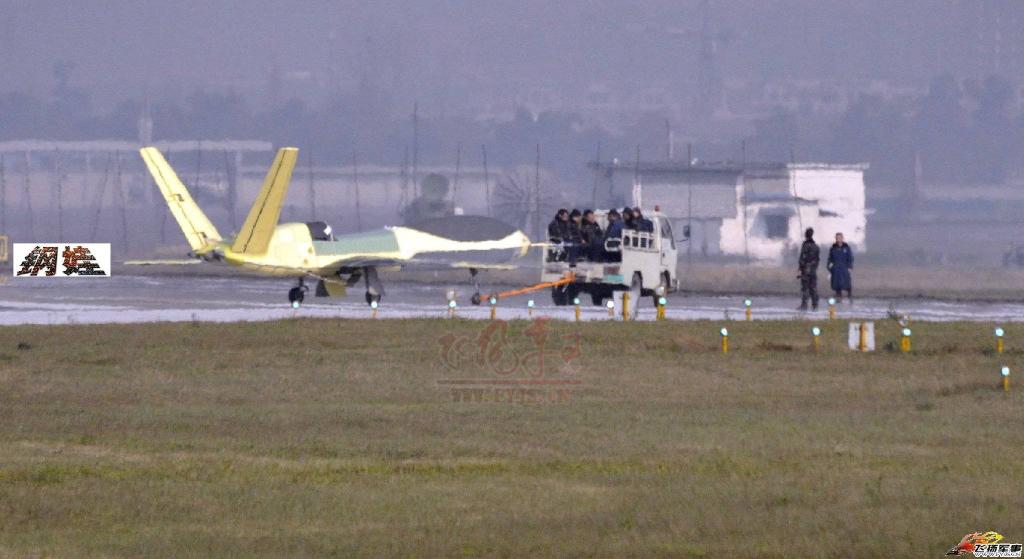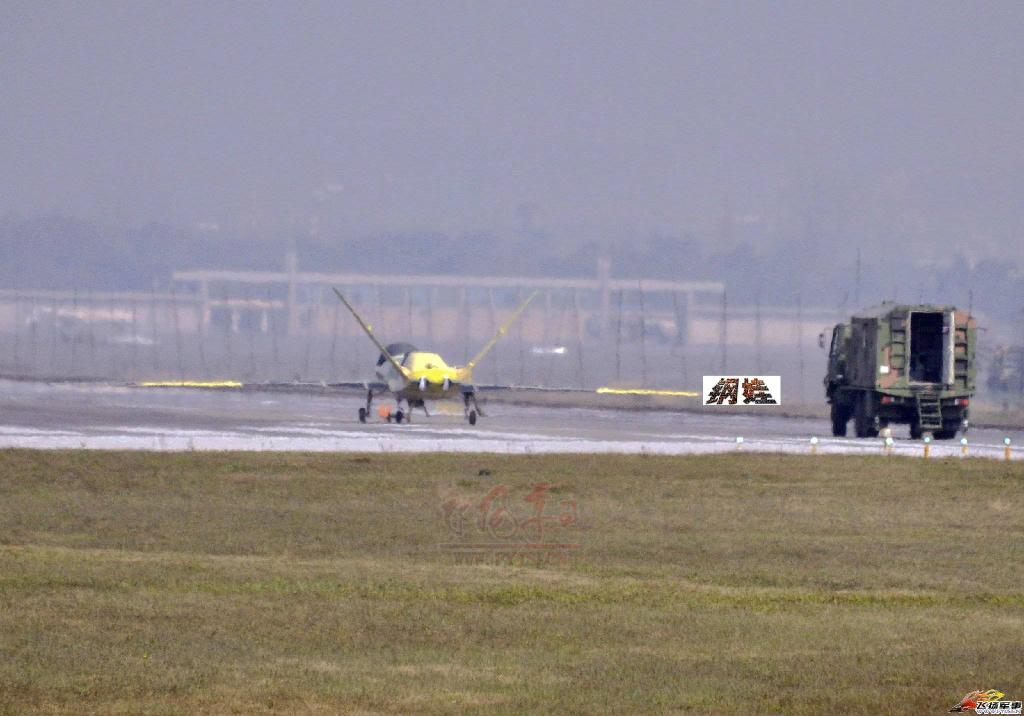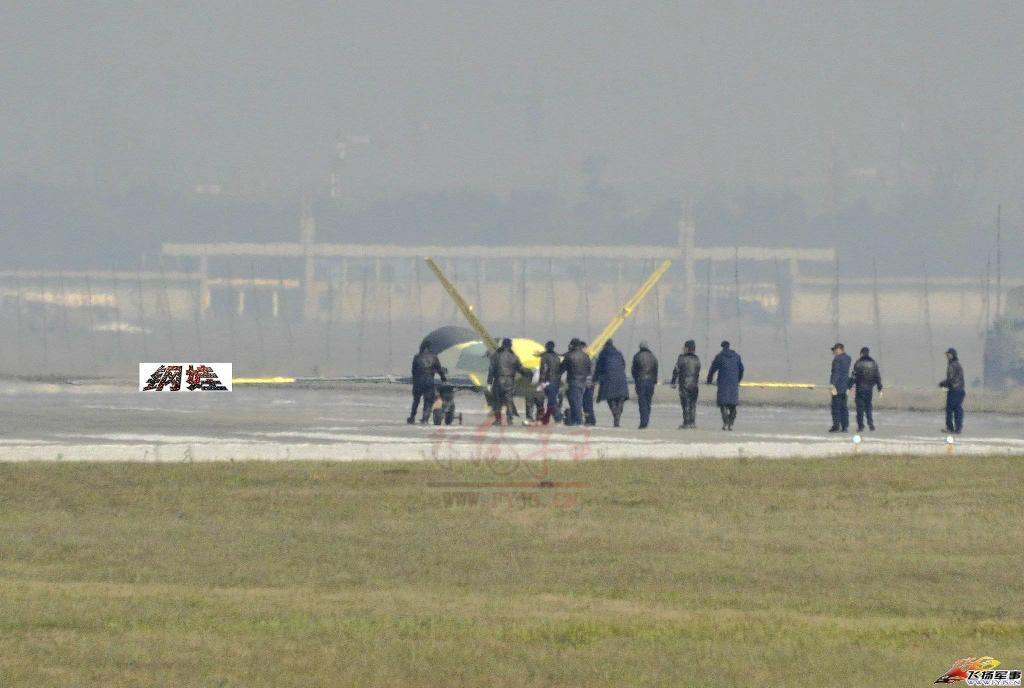 Second Generation - DJI Spreading Wings S1000
1. Counter-rotating rotors provide aerodynamic stability.
2. Eight separate rotors provide double redundancy. You only need four working rotors for full control.
3. After lift-off, landing gear retracts to enable unobstructed 360-degree panoramic view for the camera.
Third Generation - DJI The Inspire 1
1. Fuselage is slim, compact, aerodynamic, and looks badass.
2. Can fly at 45 miles per hour.
"The world's biggest consumer drone manufacturer unveils its newest model, The Inspire 1, which features high-def video streaming, simultaneous dual control and 18 minutes of flight time on a single charge. The new drone from DJI will cost between $2,899 and $3,399."
VD200 drone
CCTV videos on Wing Loong / GJ-1 UCAV
Upgrades have been implemented in the new Batch - new satellite communication system which enables a 2000 km range of control, double flaps, embedded ECM/ECCM system...etc.
Testing of new rolling out Wing Loong UCAVs in Guizhou Anshun...