New DF-5B liquid-fuel ICBM
https://en.wikipedia.org/wiki/DF-5
Can hit any target on earth
Different Mobile Plat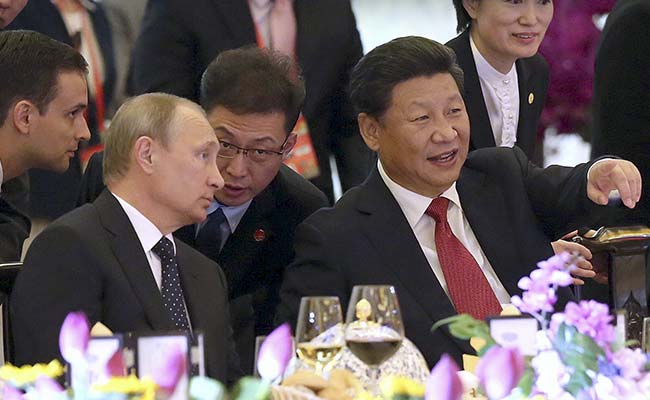 President Xi Jinping (front R) speaks to Russian President Vladimir Putin (front L) during a welcome dinner. (Reuters)
DF-31A
DF-31 designed to carry a single 1-megaton thermonuclear weapon
It is a land-based variant of the submarine-launched JL-2.
It is operated by the Second Artillery Corps (SAC)
https://en.wikipedia.org/wiki/DF-31
DF-26 IRBM
The menacing looks of the Dong Feng (or "east wind") DF-26 IRBM are matched by its nuclear delivery capability and 3,000-4,000-km range (1,800 to 2,500 miles), enough to strike U.S. bases on Guam. The combination has led defense media to nickname it the "Guam Killer."
More :
China Puts on Huge Show of Force at Parade, to Cut Troop Levels by 300,000
http://www.nytimes.com/2015/09/03/w...-as-it-gears-up-for-military-parade