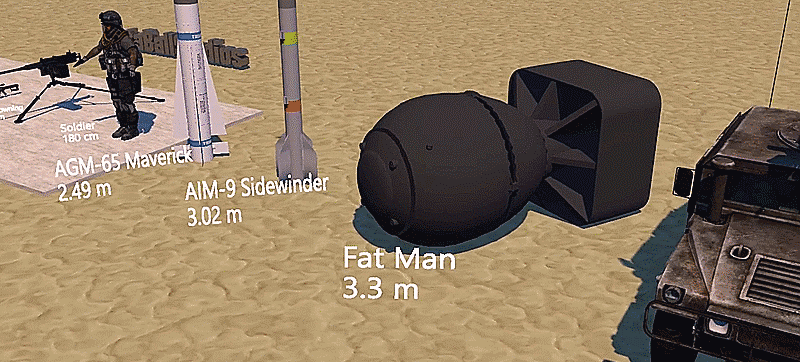 Want to see some of America's weapons arsenal all lined up from smallest to largest?
Watch this cool two-minute clip, which covers everything from a 1.25-inch bullet to 1000-plus foot aircraft carriers.
YouTuber
MetaBallStudios
put this "US Army Size Comparison" two-minute video together to give perspective on the size of America's weapons.