Transit Elevated Bus (TEB)
China has unveiled an impressive futuristic 'uber-bus' that can carry 1,200 passengers, travels above other vehicles, and aims to end the nation's notorious traffic jams.
The Transit Elevated Bus (TEB) is essentially a metro system that hovers above cars and was designed to maximize the use of road space.
The revolutionary mode of transport was revealed to the public at the
China Beijing International High-Tech Expo
over the weekend.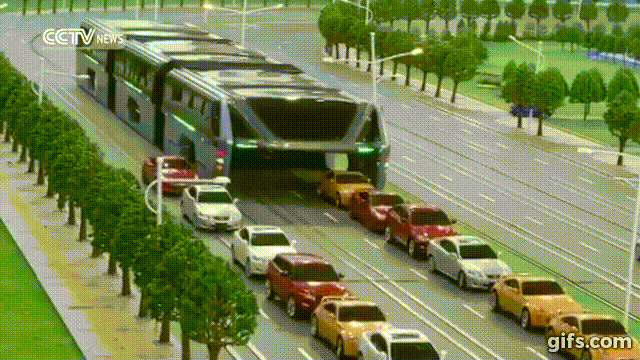 supplemented by solar energy
generated by the roof panels.
"With a carrying capacity of 1,200 people at a time, the TEB has the same functions as the subway while its cost of construction is less than one fifth of the subway,"
senior project engineer Bai Zhiming told
CCTV News.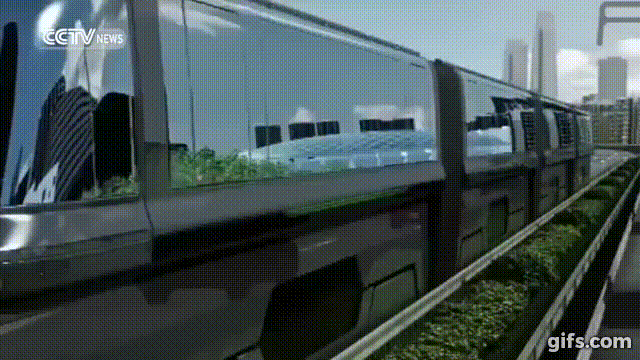 Shenzhen Huashi Future Parking Equipment
, the company behind the TEB, say construction can be completed in a year. Trial operations are due to start in Qinhuangdao City, in north China's Hebei Province, in the second half of 2016.
AeroMobil and Terrafugia are among the companies vying for take-off with their flying cars in 2017.
'Lilium,'
the first-ever vertical takeoff and landing aircraft for personal use, is expected to be available from 2018. It is currently being developed by a start-up company in the European Space Agency's
business incubator.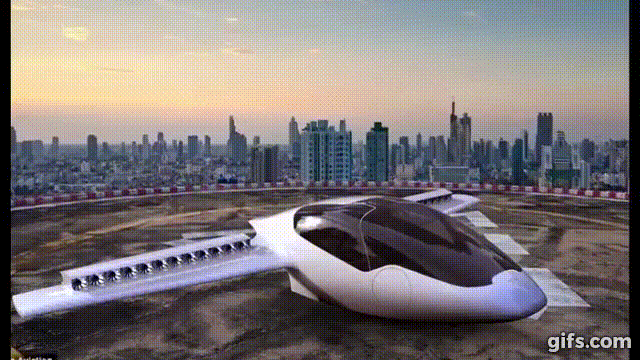 Hyperloop technology
The Hyperloop could take passengers on a 700 mph (1,126 km/h) journey in capsules propelled by magnets between three European cities in just minutes.