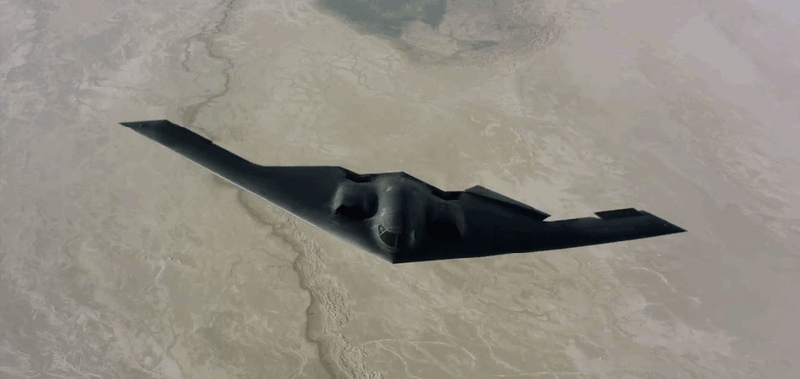 Northrop Grumman B-2 Stealth Bomber.
Incredible high-definition footage of their legendary flying wing design weaving through the skies.
This incredible imagery that looks to be shot over the deserts of the America's Southwest, shows all the different angles of the B-2, an aircraft that seemingly changes its look totally depending on what aspect you view it from. Even the back of the jet, an area that the USAF has been very sensitive about photographing as of late, is showcased brilliantly.
The world's only known combat-proven stealth bomber and manned flying-wing aircraft.
B-2's Refueling