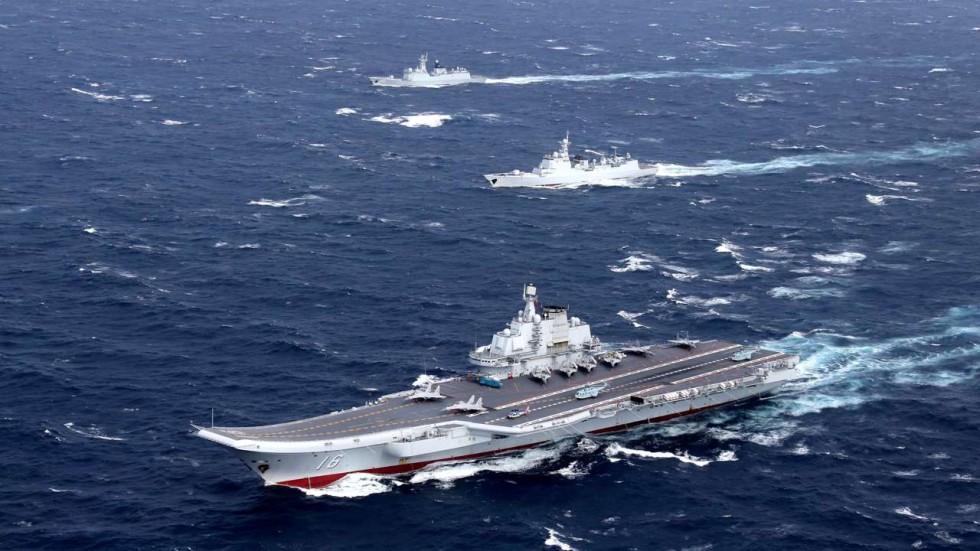 China's systems to launch and catch carrier-based aircraft are more advanced than those ­designed for the new generation of US supercarriers, according to a ­Chinese expert in the technology.
Rear Admiral Ma Weiming, a top engineer working on the project, said on the sidelines of the National People's Congress on Monday that China had made breakthroughs in its advanced ­arresting gear (AAG) system designed to retrieve aircraft at sea, while the US had stumbled.
Chinese are testing a new ElectroMagnetic catapult launch EMALS system for its future aircraft carriers.

You can see J 16 in these pics

pic.twitter.com/U5B3oJ4Q2A

— A Nationalist (@Peacef_Warrior) January 20, 2017
"The Gerald Ford cancelled its AAG and reverted to its original [arresting wire] system. We have no such problem," he said, referring to the US' new class of aircraft carrier.
The US Navy uses the Electromagnetic Aircraft Launch System (EMALS) to launch aircraft from carriers. But instead...

https://t.co/gDbv2Rv9VP

— TGWTCT (@tgwtct) December 15, 2016
He also said China's electromagnetic aircraft launch system (EMALS) was more advanced than comparable US technology.
"We have long overcome [all technical difficulties in EMALS]. I have ­already moved on from this [area of research and development]," he said.
Saying he was just a scientific researcher, Ma declined to say when his advanced technologies would be installed on China's homegrown carriers.
Beijing-based naval expert Li Jie said Ma had made "a certain advances" in AAG technology, compared with the US.
Macau-based military observer Antony Wong Dong said the US AAG engineers had underestimated the difficulty of developing the technology and China may have been able to take note of this to make progress.
"Ma's team .... may have learned lessons from their US counterparts, and made some breakthrough on AAG development," Wong said. South China Morning Post.
— World Air Photo (@planenut27) September 27, 2016
— Osborne Transformer (@Osborne_Xfmr) May 18, 2016
— Adalberto Rincones (@AdalbertoRinco3) March 12, 2017